Eaton Capital acted as a principal in the following businesses:
Founded and capitalized Vannelli Brands, LLC, a start-up company producing high-end pasta and sauces for sale through retail grocery chains.

Researched, selected and negotiated acquisition of site for manufacturing and distribution facility.
Selected and implemented systems for management, accounting and human resources.
Managed design, permitting and construction of manufacturing plant, including compliance with HACCP and other food safety regulatory requirements.
Established and managed contractual relationships with ingredients and services vendors and product purchasers.
Served as President in first year of operation. Initiated and managed sale of majority interest to private equity investor.

Recapitalized and revived a bankrupt manufacturing company, Santa Cruz Yachts.

Served as VP Marketing in first year of operation, grew sales from zero to $1.4 million.
Initiated and managed sale of company to private equity investor
Founded and capitalized Eagle Industrial Minerals Corp. to explore, develop and operate mining projects.

Completed first project in 2005, shipping magnetite from a greenfield quarry operation in Canada.
Worked with state and local regulators to complete complex, multi-stage environmental permitting process for two iron ore projects in Yukon and Alaska.
Raised $7 million of capital for site development, processing plant and transportation systems for tailings reprocessing project in Yukon.
Raised $5 million of capital for site development, processing plant and transportation systems for hard-rock mining project in Southeast Alaska.
Managed obtaining entitlements, site development, and process and plant design.
Restructured and renegotiated payment terms with vendors and creditors after precipitous drop in world price for iron ore in 2014. Projects on hold pending price rebound.
Eagle Industrial Minerals
Eagle Industrial Minerals is a developer and producer of industrial minerals in the US and Canada. Eagle was established in 2003, is currently developing an absorbent minerals project in Nevada, and has recently developed two magnetite projects in Canada and Alaska. Eagle previously successfully opened, operated and closed a small magnetite mining project on Vancouver Island in British Columbia.
Eagle is currently developing a project to produce, package and sell absorbent minerals for consumer and industrial uses in west central Nevada. The project will process and package bentonite and rhyolite tuff as its primary absorbent minerals. The primary consumer use of these minerals will be as cat and other animal litter, and the primary industrial use will be as an absorbent material for a variety of oil and other liquid spill clean-up purposes.
Eagle has developed two magnetite projects, in Whitehorse, Yukon, and on Prince of Wales Island in Alaska, and previously has successfully opened, operated and closed a small magnetite project on Vancouver Island, British Columbia.

The Whitehorse project involves reprocessing tailings from a closed copper mine to extract magnetite and reclaim the site. The magnetite will be shipped as iron ore for steel-making through the existing ore terminal in Skagway, Alaska. As of late 2013, the project had received all the required environmental permits, and had expected to begin construction of the processing plant in early 2014 and begin production later in 2014. However, the sharp drop in iron ore prices since early 2014 has put the project on hold pending return of prices to economically viable levels.
The Alaska project is a hard-rock magnetite project on tidewater on Prince of Wales Island in Southeast Alaska. The magnetite will be crushed and magnetically separated in a dry process to produce iron ore and loaded into ocean-going vessels with a dedicated shiploader at the site. Unfortunately, the same drop in iron ore prices which has put the Yukon project on hold has done the same to the Alaska project.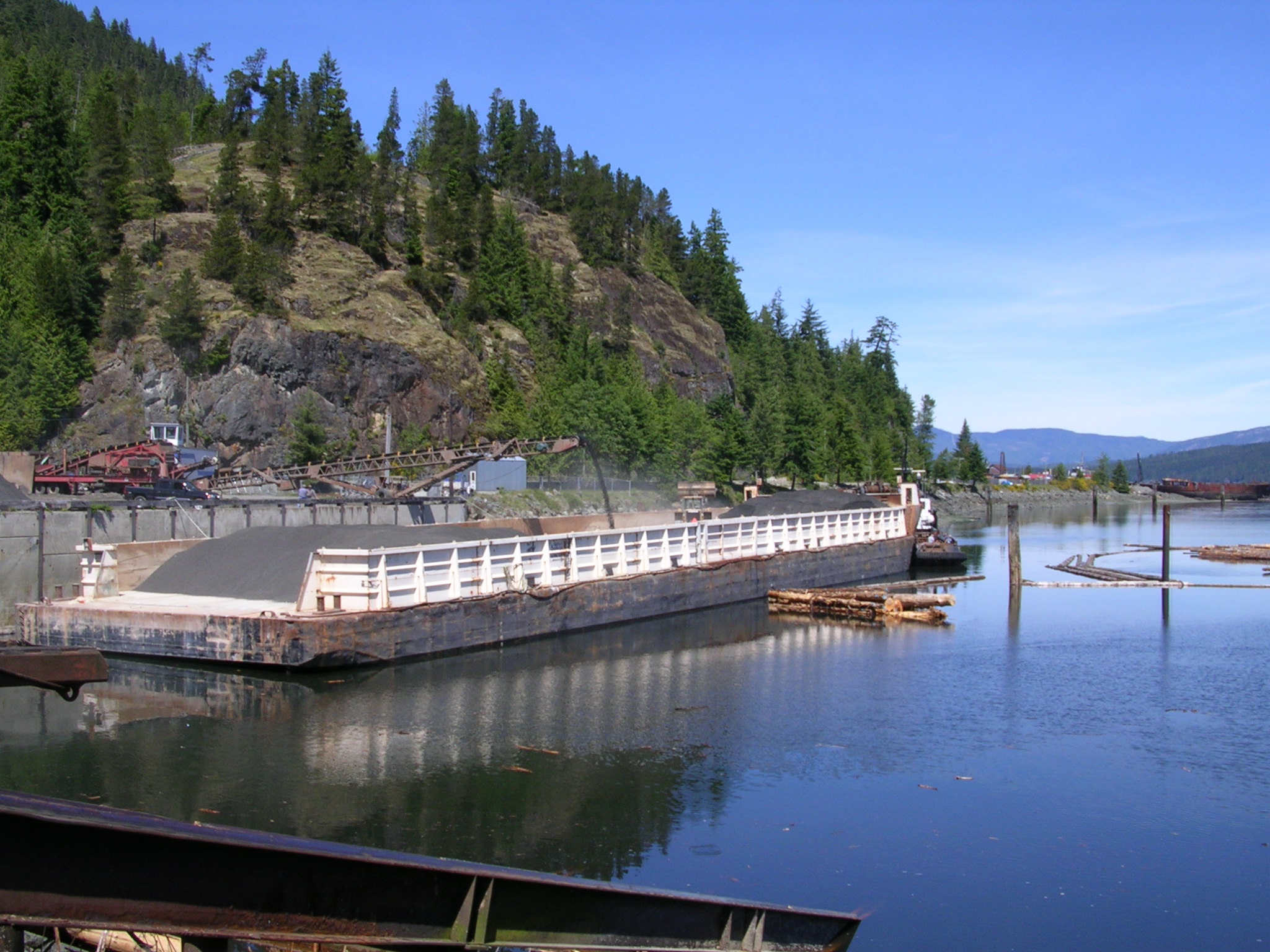 The Vancouver Island magnetite project was a short-term project designed to meet a specific market niche for magnetite in a heavy-concrete, radiation-shielding application. Eagle obtained the necessary permits, opened a small open pit mine, processed the magnetite to meet specifications, and shipped the magnetite by barge to the customer in Vancouver. The mine was closed when this one customer's demand was satisfied. Although there are high-grade reserves remaining at the site, the volume of reserves is small and demand of the same type is intermittent, so re-opening the mine is unlikely.